Get A Free Quote
Fill out the instant free quote form to the right of this page, and we will get back to you asap. If you wish to speak to one of our helpful tow truck staff members, call us on 08 9468 7220.
Emergency Towing

​Emergency tow? You got it.

An emergency tow calls for an emergency contact and here is the number to call. Mandurah Trusty Towing. 08 9468 7220.
Whether a breakdown an accident or some sort of vehicle failure has called for an emergency tow? You want it, you have got it.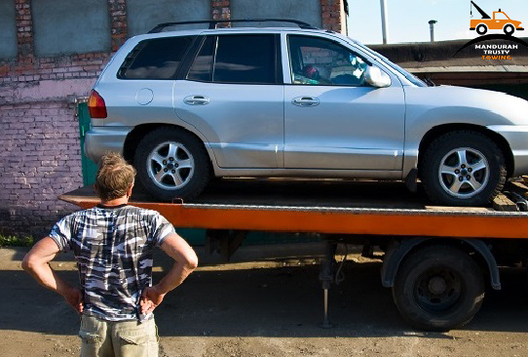 Towing solutions that won't turn your dollars to dust.
Choose Mandurah Trusty Towing if you're after an exceptional tow at an exceptionally low price, so many residents already do, and its just one of the reasons they love us.
We are the only tow company in the area that genuinely works with our customers every step of the way, from phone call, to tow, to paying the bill.
Exceptional level of understanding.
We understand what it is that can be experienced in our area especially when it comes to unexpected things calling for unexpected tows.
In addition to understanding our clients and what their potential needs may be, we have been able to surpassingly succeed in this industry over our competitors.
Here to serve you day and night, sunshine or rain.
Regardless of time day or night, dial our number and you will be A-Ok. We wish to have you off the road and back up and rolling in the shortest amount of time possible.
Trust Mandurah Trusty Towing to look after you. We are professional tow truck tenants doing all we can to serve you no matter the situation.
Bus towing:
We move all type of buses from smallest mini bus to largest double decker or double volume bus. We have tilt tray and tow trucks, capable of towing any size of a bus.
All the drivers come with necessary permits and driving license of all type of vehicles and machinery.
Transport
We can reach you overloaded requirements of vehicles like moving them from one place to another, in short providing the transportation service to transport your heavy machinery.
Car and medium truck towing:
We provide towing of cars in any condition whether it has met any accident or has fallen due to technician reasons we have the vehicle that help you.
If the time for action is now then call us on 08 9468 7220