Get A Free Quote
Fill out the instant free quote form to the right of this page, and we will get back to you asap. If you wish to speak to one of our helpful tow truck staff members, call us on 08 9468 7220.
TOWING SERVICES

There are a number of radically and reasonable reasons why you might need yourself a tow.
From an emergency situation such as an accident or breakdown, or from some pathetic person parking illegally.
Whether you are stuck, stranded, lost or straightening out a low life, simply contact us and we will be there in a flash. With the fastest towing service in town, we are more than happy to prove our service quality to you.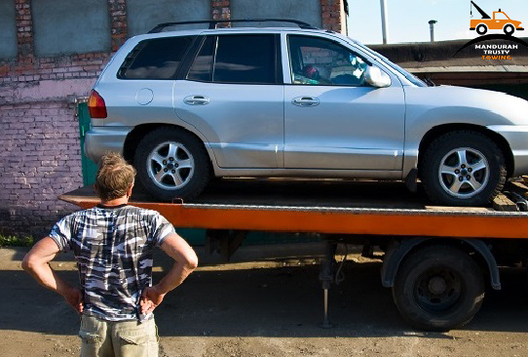 Our towing services include but are not limited to:
If you wish to find out any more information on our services, what's involved, how much it costs or how long it will take, simply ask and trust on us to provide you with transparency.
We are not just 'Trusty' towing because it has a nice ring to it.
Trust us that our towing is safe, reliable and results are driven. It is crucial to our business that no one goes stranded, no vehicle gets damaged, and that superb satisfaction is always the outcome.
Here to serve you any way we can.
So whatever your situation or the state you are in if there is anything we can do to help, please do not hesitate to contact us. Even if it's as simple as finding the closest auto garage.
Incident/accident management
Accident management is always very chaotic as the damage itself caused can be greater than the collision itself.
When vehicles meet accidents the whole sometimes is occupied that causes a hazard for the other road users. That is why it is very important to manage accident scenes.
Mandurah Trusty Towing can reach within few minutes at the accident site and provide the help to clear the up the damage caused. We also take care of clearing up the traffic caused at the accident site.
We have many years of experience in handling of emergency forces and in the implementation of safety procedure to ensure professional management of accident sites in Mandurah.
Remember the name Mandurah Trusty Towing next time you're in need for a tow. Fill out the form or call us on 08 9468 7220