Get A Free Quote
Fill out the instant free quote form to the right of this page, and we will get back to you asap. If you wish to speak to one of our helpful tow truck staff members, call us on 08 9468 7220.
Specialized Towing

Specialized tow? Specialized specialists.

Have you got a fine set of wheels that is needing transportation because its too good for the road? Or perhaps it's something different like a motorbike or race car.
No matter what the vehicle be, shape, size, weight, the whole lot, here at Mandurah Trusty Towing we can accommodate to all.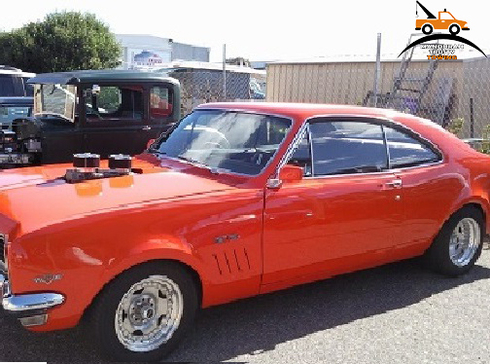 Precious goods response:
We at Mandurah Trusty Towing are available to respond great to handling of carrying your precious heavy goods from start to destination. We offer complete management of all the recovery requirements.
Striving for specialized tow satisfaction.
It is our goal that complete satisfaction from our customers is achieved. We want you to be happy to leave your prized possessions in our hands.
We know for a fact that most of our competitors don't have the equipment, expertise or commitment to providing the same service at such a high standard.
Helping as many people as possible.
We pride ourselves on our extensive adaptability knowing that we can look after and help so many people with their towing and transportation needs.
Delivering, driving, or carrying dangerous goods is dangerous. There are special licenses required for this sort of work, making sure the driver is qualified and trained to handle the unique circumstances that come about because of what they're carrying.
However, even the best drivers have their off days. If a truck or vehicle carrying a hazardous substance needs tow trucks Perth, you'll want to call us.
What makes us unique? What makes us the ideal car towing Perth service for dangerous goods?
Well, let us tell you about our qualifications, so you can decide for yourself whether you think we're the right people to call.
We have professional licenses for commercial driving and handling various hazardous substances. This is a bare minimum, but we want to reassure you that our personnel have the professional qualifications to tow your vehicle and its contents.
Our Dangerous Goods Response team has undergone training in the use of the appropriate safety gear and procedures. We equip them with what they need to handle things with minimal risk to themselves, you, or others.
Our vehicles are well maintained and kept up to date. From four-wheel drives to boats, we can handle anything you need to be towed. This includes heavy machinery, which we handle with our heavy-duty trucks.
Our team is insured, as are any vehicles that are being towed by our crew. This is to allow you to rest easy and relax, knowing that the liability is on our shoulders.
With us, you don't need to pay any membership fees or monthly dues. We only charge you for the services you require.
Finally, our Dangerous Goods Response team is consummate professionals. With us, you get prompt service and efficient processing. We will handle all the details like experts, with a mind for reducing your hassle and liability.
If you need dangerous goods transports towed now, you know who to call.
So when you are ready to organise your specialized tow be sure to contact Mandurah's best. 08 9468 7220.